I had four vials of my blood taken out today—just a regular check up for vitamin deficiencies.
My diet has generally very bad for the last decade or so, but I thought I had gotten better after moving to India. My maid blends fruits for me every day so I can get my daily fruit uptake by drinking juice instead of eating them (hate fruits). My vegetable intake isn't so great though (hate veggies). So my diet usually consists of chicken or fish or mutton and rice or roti. I also eat tomato chutney so maybe that can count as a vegetable, though technically, I think tomato is a fruit. While this diet may not seem to healthy to you, it's way healthier than what I used to eat in Canada…which I can't pin point or remember. What I do remember is that I was 10 to 15lbs lighter.
So anyway, I had to get a blood test done so I dragged Kartik to the hospital with me. He's not a big fan of hospitals either and tries to avoid them when possible. I convinced him to come with me for 'moral support' as I always get freaked out by needles—in the sense that I'm not scared of them, just scared of the needle won't be fresh. I realize that these are world class hospitals that are affiliated with many hospitals abroad, but, as they say, this is India. You can never be too sure of these things as human error runs high.
The minute we got into the hospital, Kartik's eyes became really big. This is the conversation that ensued:
Kartik: IDLIS! I smell IDLIS!
Me: how can you tell?
Kartik: never doubt my idli detecting skills!
Me: are you serious?
Kartik: you go get your blood test done, I'm going to go find the IDLIS!
Me: (;___;) but I need you to check whether they open a fresh needle or I'll be freaked out for months that they used a dirty needle.
Kartik: *sigh* alright.
Kartik did eventually get to eat his idlis at the hospital cafeteria. I didn't join him as I was too freaked out by the germs floating around the place. Also, the concept of covering your face while coughing to prevent the spread of germs doesn't seem to be given too much thought around these parts. And anyway, I don't get the big deal behind idlis—they're just rice balls.
Seriously. They're just rice balls.
I have to head back to the hospital tomorrow and get an ECG done; though this time I won't be dragging Kartik along. I wouldn't be too surprised if he volunteered to come just to eat the idlis at the cafeteria!
If Hell Had a Geographical Location
…then Delhi/NCR would be it. Actually, Haryana would be it, but that's for different reasons.
It's that time of the year again when the weather gets unbearably hot. Today's highs are 35C (95F). Two weeks from now the weather is going to be well over 40C (100F). WITHOUT CENTRAL AIR CONDITIONING AND TEMPERATURE CONTROL.
Well, apparently, for some people 35C (of dry heat) means that it's still too 'cold' to turn on the AC. Apparently, if you turn on the AC at 35C, you'll die of pneumonia caused by exposure to the winters of Winnipeg. Never mind that you can always put on something if you're cold while the person feeling unbearably hot can only take off so much. Kartik would have gone nuts in this situation as he needs the AC on at 18C in addition to the ceiling fan.
[Note: I lived in Winnipeg for two and a half years. We had a good few months of -30C weather and a good few weeks of -50C weather, during which we stayed in heated residences and didn't burst into flames].
*Add some voodoo / bullshit scientific beliefs here*
Apparently you have to turn off the AC, sit in the room as the temperature slowly goes up to match the outside environment before you head outside. Because if you don't, then your body's internal temperature control mechanism goes haywire…and you die. There's no point in saying 'hey, that's not exactly how the hypothalamus functions' because these people will have no idea what a hypothalamus is, let alone understand how it functions. At times like these, I wish I could call up the 'Intelligent Design' people in the US and make some introductions.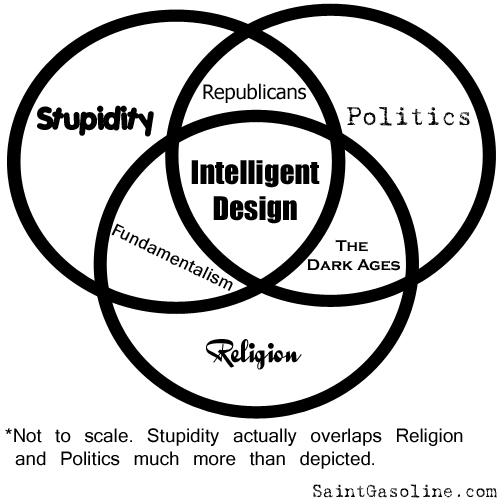 Hilarious!